a career in changing a child's life

 REQUIRED: A BIG HEART AND A DESIRE TO HELP CHILDREN
At New Horizons, we are looking for people with big hearts and those ready to change a child's life for the better. Whether you are just beginning your career or are experienced in the field of helping children, we need you.
Our team strives to keep kids first when making decisions and are the reason that children and families succeed.
WHAT WE OFFER
Health Insurance
New Horizons pays health insurance premiums for all full-time employees. Coverage begins on the 1st of the month following 60 days of employment.
401k
Currently, New Horizons offers a significant match to employees with 2 or more years of service.
Optional Policies
You can choose to add Dental, Vision, Long or Short-Term Disability, Cancer Policy, and other policies fit for your needs.
Flex Spending
After 2 years of employment, New Horizons provides you with $500 annually in a flexible spending account.
Paid Time Off
All employees start accruing time off upon the first day of employment.
Commitment Bonus
New Horizons provides family trips to employees at 5th Work Anniversary, 10th Work Anniversary, and on.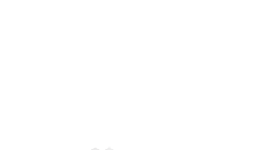 New Horizons helps children in Texas through counseling, foster care, adoption, and residential treatment.

New Horizons - 147 Sayles Blvd. - Abilene, Texas 79605 - (325) 437-1852
New Horizons Ranch and Center, Inc. DBA New Horizons is a nonprofit, 501(c)(3) organization, tax identification 75-1530340.