PRIVACY POLICY
New Horizons Ranch and Center, Inc. DBA New Horizons is a nonprofit, 501(c)3 who specializes in helping children through foster care and adoption, residential treatment care and youth counseling.
New Horizons receives and manages information for children who are waiting for adoption, families approved for adoption, and prospective adoptive families. New Horizons also manages information for current foster families, children in foster care, and their legal contacts for the sole purpose of facilitating quality recruitment, data management, securing placements, and establishing permanency. For this reason, demographic and profile data is collected at this website. Any information provided to us will be stored in a secure environment and will not be misused.
For each visitor to this website, our server automatically recognizes the visitor's domain name. We collect the domain name of visitors to this website and use only the information volunteered by the consumer, including documents such as survey information and site registrations. The information volunteered by the user is shared with social workers, case managers, and approved agency staff. We also use the visitor's IP address to help diagnose problems with our server and to administer this website.
New Horizons has a strong commitment to user privacy as demonstrated by this statement and our gathering and dissemination practices for this website.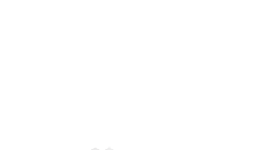 New Horizons helps children in Texas through counseling, foster care, adoption, and residential treatment.

New Horizons - 147 Sayles Blvd. - Abilene, Texas 79605 - (325) 437-1852
New Horizons Ranch and Center, Inc. DBA New Horizons is a nonprofit, 501(c)(3) organization, tax identification 75-1530340.