Are you ready to be a temporary helper for a family who is currently helping foster children in their home?
Your family will be able to provide a place for a child or multiple children who have been through a traumatic and many times, abusive situation in their original home.
We are ready to help you begin your journey!
Next, read our Philosophy about Children and Families:
Our Philosophy about Children and Families
We are so grateful that you've expressed an interest in becoming a foster/adoptive parent. We are even more excited that you're considering allowing New Horizons to help you through that process!
As you seek to make this commitment to kids and families (and ultimately to become part of the New Horizons family), we believe it's important that you understand who we are and our philosophy towards children and families.
New Horizons' motto is "Keeping Kids First!" This is not just a saying or a tag line for our brochures. It's a philosophy we are deeply committed to living out in every facet of our programs and services.
We want to ensure that we are always, to the best of our ability, doing what's best for kids in our care.
As a future partner with us, it's important that you are prepared to embrace this philosophy when working with kids and families. Sounds easy, right? It's NOT!
Sometimes, doing what's best for kids is challenging. We must plan creatively and commit to trying new things which may force us out of our comfort zone.
We must work as a team with other professionals both internally and externally to completely understand perspectives and identify the real problem(s).
And perhaps most notably, it forces us to examine our own motivations and asks us to set aside our personal desires to consider what's best for the child.
If you are ready to accept this challenge and walk alongside us in the journey, we welcome you into the midst of one of the most challenging paths you will ever take. But it is one that inevitably comes with much joy as you realize the impact you can have on your community and the precious lives of kids who so desperately need you!
Welcome to New Horizons!
Yearly
Monthly
Weekly
Daily
List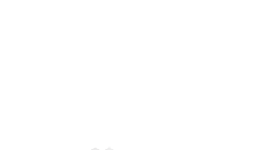 New Horizons helps children in Texas through counseling, foster care, adoption, and residential treatment.

New Horizons - 147 Sayles Blvd. - Abilene, Texas 79605 - (325) 437-1852
New Horizons Ranch and Center, Inc. DBA New Horizons is a nonprofit, 501(c)(3) organization, tax identification 75-1530340.