HELPING YOUR CHILD
New Horizons' Counseling Center provides counseling and therapy services to children and families who are experiencing conflict.
Licensed Counselors and Therapists are ready to offer individual, family, or group counseling services. 
Our counselors and therapists are trained in Trust-Based Relational Intervention (TBRI) and apply TBRI techniques with both parents and children.
We offer family counseling to provide everyone with a common goal and the skills to succeed.
Our counseling services are offered free of charge and you do not need a referral to get started.
HOW WE CAN HELP YOU AND YOUR FAMILY
Family Conflict
Grief
Anger
Anxiety
Depression
Bullying
School Attendance
School Issues
Coping with divorce
Issues of independence and identity
Coping skills
Communication skills
Linking you to community resources
SERVICES OFFERED



Individual Therapy
Family Therapy
TBRI Nurture Groups
Play-Based Therapy
CANS Assessment
WHO WE HELP
Our Licensed Counselors are ready to offer support for:
Children, ages 6 – 17, and their families
Children of all ages in the foster care system and their foster families
WHERE WE OFFER SERVICES
Services are currently available by appointment for children in Abilene, Brownwood, Goldthwaite, Texas, and the surrounding areas.
We also provide counseling in the following counties:
Brown County
Callahan County
Coleman County
Jones County
Mills County
McCulloch County
San Saba County
Taylor County
Call us at 325-437-6888 or fill out the form to begin
"New Horizons has saved and changed countless lives…including my own." New Horizons helps children and families in Texas through counseling, foster care, adoption, and residential treatment.
New Horizons Ranch and Center, Inc. DBA New Horizons is a nonprofit, 501(c)(3) organization, tax identification 75-1530340. New Horizons helps children in Texas through counseling, foster care, adoption, and residential treatment.
New Horizons
147 Sayles Blvd.
Abilene, Texas 79605
(325) 437-1852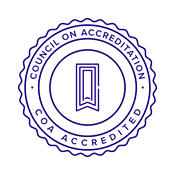 New Horizons Ranch and Center, Inc. is nationally accredited by the Council on Accreditation, demonstrating our commitment to high-performance standards and best practices for child welfare and behavioral health.