DOCUMENTS REQUIRED WITH APPLICATION
CAPS Form for every household member 13 years and older (download)
Copy of drivers license (as applicable)
Copy of social security card for every household member ages 13 and over
New Horizons will give you the following forms for review and completion:
Initial Home Tour
Firearms Check
Appeals Process Policy
Family Violence Disclosure
Environmental Health Inspection
Fire Inspection
Birth certificates – all household members
Social security cards – anyone under 14 not already submitted
Highest level of education achieved – caregivers only
Marriage license/divorce decrees
Current vehicle insurance – all vehicles owned or leased
Current pet vaccinations
Photo of whole family  – can be a selfie
Photos of front and back of home
TB Test for all household members age 1 and up
Yearly
Monthly
Weekly
Daily
List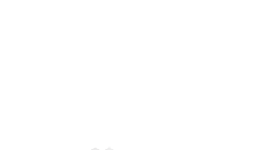 New Horizons helps children in Texas through counseling, foster care, adoption, and residential treatment.
New Horizons - 147 Sayles Blvd. - Abilene, Texas 79605 - (325) 437-1852
New Horizons Ranch and Center, Inc. DBA New Horizons is a nonprofit, 501(c)(3) organization, tax identification 75-1530340.