HELPING A CHILD IN YOUR HOME
Our foster care and adoption program finds homes for children, ages birth to 18 years old. We are looking for families who are willing to emotionally invest of the life of a child through temporary or permanent care. A family provides a safe place for a child who has been through a traumatic situation in their original home.
New Horizons trains and licenses homes for foster care and adoption in and around Abilene, Brownwood, and San Angelo, Texas.
WHAT IS FOSTER CARE?
Foster care is an essential service for children who must live apart from their parents due to abuse or neglect while maintaining legal and usually, affectional ties. The value of family foster care is that it can respond to unique, individual needs of children and their families through the strength of family living, and through family and community support.
The goal of foster care is to provide opportunities for healing, growth, and development leading to healthier children and families. (National Commission of Family Foster Care)
Children range in age from infants to older teens. The duration of stay depends on the child and their specific family situation. Sometimes a child will need to stay for an extended period of time, while others have short-term needs before being placed with kin. Foster care is meant to be a temporary situation for a child until a permanent living arrangement can be obtained.
WHAT IS ADOPTION?
If you are looking to expand your family and have previous experience with children from hard places, we would love to talk with you about the many children we know who are in need of forever families.
Our network of children seeking adoptive families are typically older, ages 7 and up, are part of sibling groups, and have a history of significant trauma. They are also bright, resilient, funny, talented, and some of the most amazing kids you'll ever meet!
If you are seeking adoption of a younger child or children, ages birth to 6, please contact us to talk about what path may be right for you.
Fill out the form below to discuss adoption.
Find out more
Please fill out the form and we will be in touch. New Horizons helps children and families in Texas through counseling, foster care, adoption, and residential treatment.
New Horizons Ranch and Center, Inc. DBA New Horizons is a nonprofit, 501(c)(3) organization, tax identification 75-1530340. New Horizons helps children in Texas through counseling, foster care, adoption, and residential treatment.
New Horizons
147 Sayles Blvd.
Abilene, Texas 79605
(325) 437-1852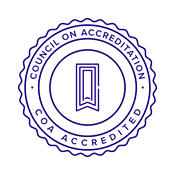 New Horizons Ranch and Center, Inc. is nationally accredited by the Council on Accreditation, demonstrating our commitment to high-performance standards and best practices for child welfare and behavioral health.