The kids at New Horizons Ranch worked hard to get to this day!
The Mills County Fair and Stock Show is always an exciting time at New Horizons. We have kids who bake for the fair, those who show goats and rabbits, and others who showcase their amazing artistry skills.
We had several first place winners and many others who received an award!
This sweet girl took home first place for hot sauce!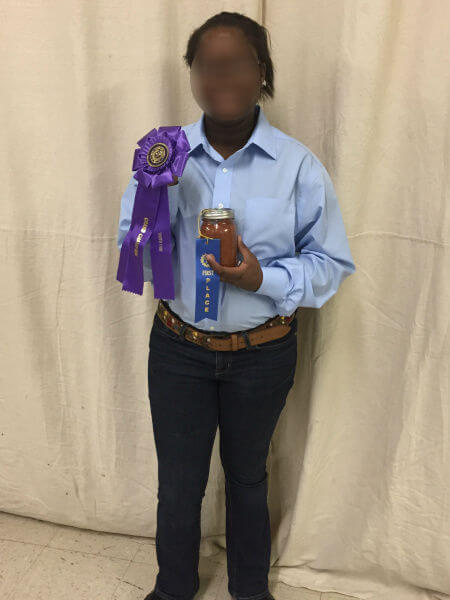 Check out these other great pictures of kids having fun for the show!