Free counseling for youth and the family

HELPING YOUR CHILD
New Horizons STAR Counseling provides free counseling services to children ages 6 to 17 who are experiencing family conflict.
SERVICES OFFERED
Free Youth and Family Support and Counseling Services
In-Home Crisis Intervention
Linking You to Community Resources
Skills-Based Training
Advocacy for Families
Reunification Support
Strengths-Based Case Plans
Universal Child Abuse Prevention
WHO QUALIFIES?
Our Family Support Specialists are ready to offer crisis intervention, skills groups, family advocacy, and counseling to support you when family issues arise.
Contact us if you are experiencing:
Family Conflict
School Related Issues
School Attendance Issues
Runaway Youth
Youth involved in legal offenses
Homelessness
WHERE WE OFFER SERVICES
New Horizons counseling provides services to children and families in the following Texas counties:
Brown County
Callahan County
Coleman County
Jones County
Mills County
McCulloch County
San Saba County
Taylor County
Call us at 325-437-1852 or fill out the form below to begin services.
"New Horizons has saved and changed countless lives…including my own."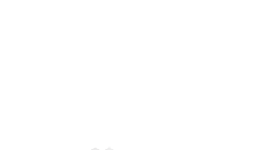 New Horizons helps children in Texas through counseling, foster care, adoption, and residential treatment.

New Horizons - 147 Sayles Blvd. - Abilene, Texas 79605 - (325) 437-1852
New Horizons Ranch and Center, Inc. DBA New Horizons is a nonprofit, 501(c)(3) organization, tax identification 75-1530340.